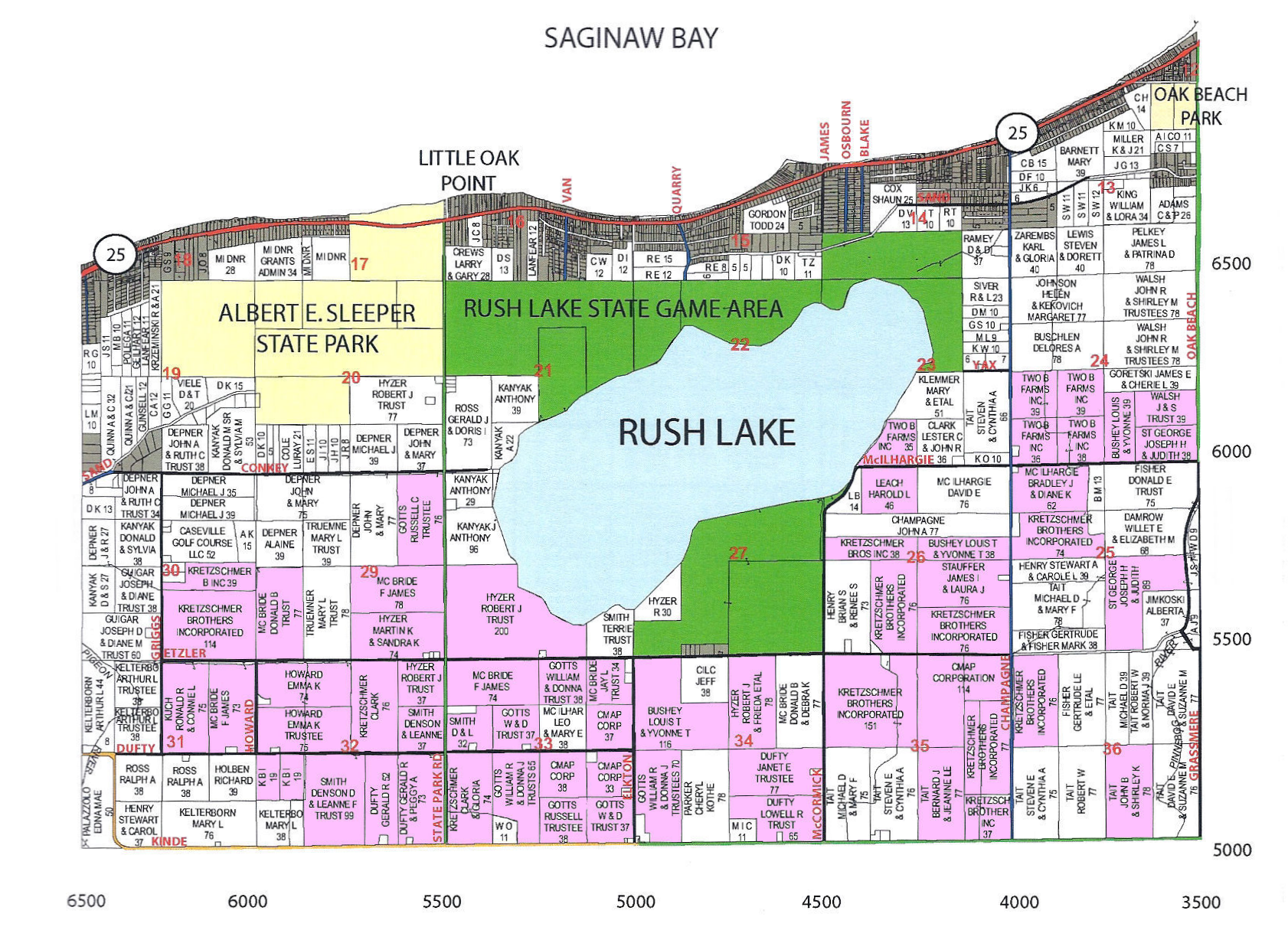 Just three months ago 62% of Lake Township voters said "NO" to wind turbines…but, some folks wouldn't take no for an answer, and proposed to move their property to Chandler Township. Landowners that signed leases with DTE for wind energy development hired William Fahey of Fahey, Schultz, Burzych & Rhodes, to request Lake and Chandler Townships form an agreement pursuant to PA 425 of 1984 to conditionally transfer their properties to Chandler Township in order to allow DTE to use their land.
The Chandler Township Board of Directors has voted unanimously to reject the land transfer proposal at their Township's regular Monday night meeting. President of the Interstate Informed Citizens Coalition, Josh Van Camp also attended the meeting and called the proposed land transfer an abuse of Public Act 425. "If you look at the way the people who proposed the PA 425 gerrymandered the district, in my mind it raises serious legal questions about the way PA 425 is being applied in this instance. It is being used as a way, not to support economic development, but to circumvent zoning," he said.
Read more heated debate at the meeting.
Learn more:

The secession issue was discussed on Wind Wise Radio. In this audio, IICC Director Kevon Martis explains the attempted abuse of Public Act 425, while providing a comprehensive overview of how back-door tactics deteriorate our communities.
Supporting Document Links:
Can You Believe It – click to view
Conditional Land Use Transfer PA425
Attorney Map